1. Open the official website of LunaProxy, click "Sign Up" and "Login In" to your personal dashboard.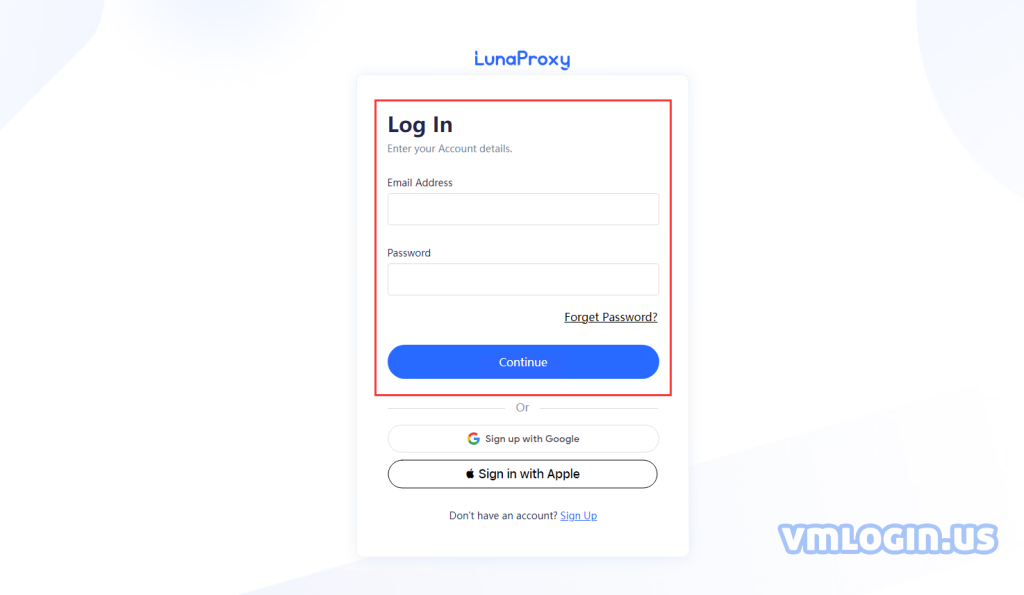 2. Click "User & Pass Auth" under the API option in the navigation bar to get the proxy.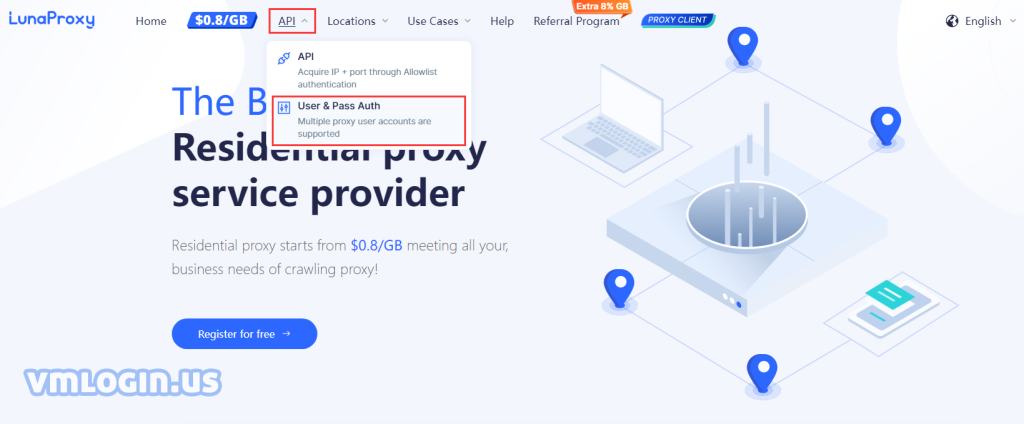 3. Select the package list, country, sub-users, IP mode, program name, format, and other information. Click "Batch Generation" to get the generated IPs and click Copy.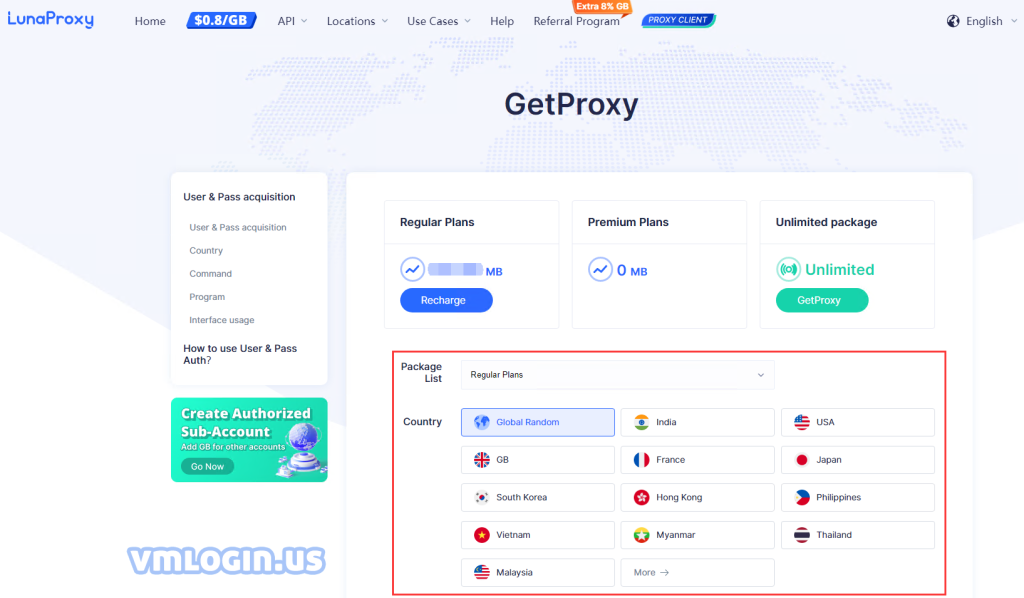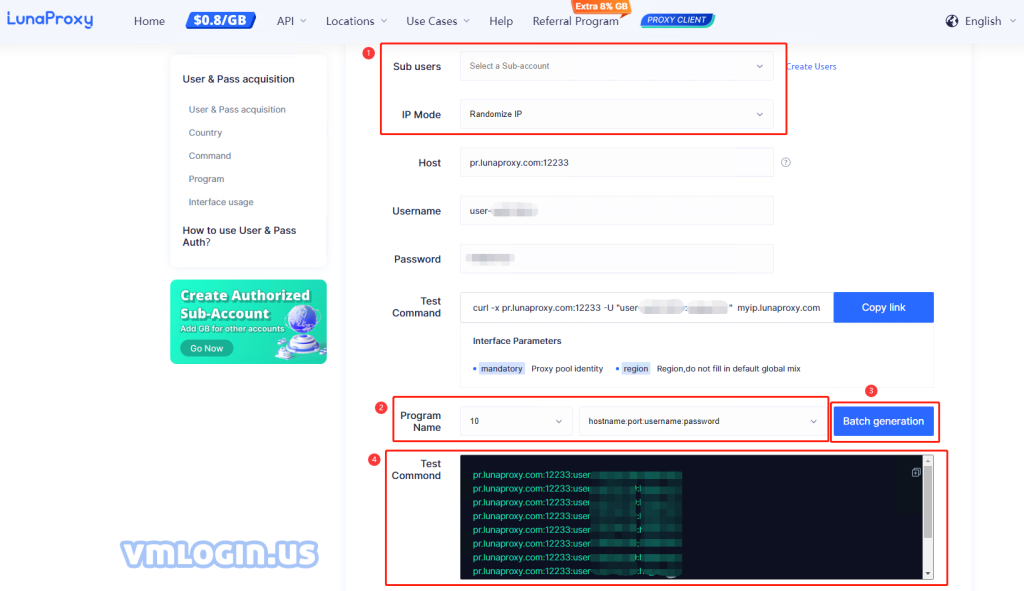 4. Open VMLogin client -> New browser profile -> Setting proxy server -> Enable proxy server -> Paste proxy info -> Test proxy -> Save.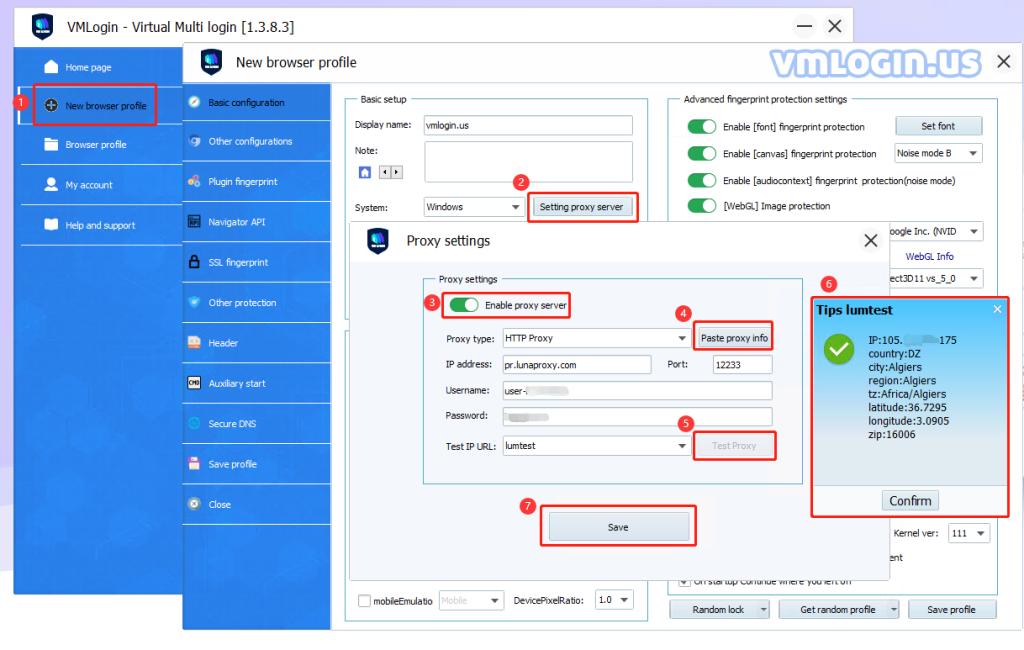 VMLogin browser software itself has no proxy IP service, users need to purchase proxy IP from a third party. Proxy-related tutorials are provided by third-party platforms and are not related to the VMLogin. Users are strictly prohibited from using VMLogin to engage in any illegal and criminal activities, and users are responsible for the relevant responsibilities caused by using VMLogin.