1. Sign up for iProxy.online or sign in your account. (Use promocode VMLOGIN to get a 15% discount on BigDaddy and BigDaddy Pro plans on your next purchase.)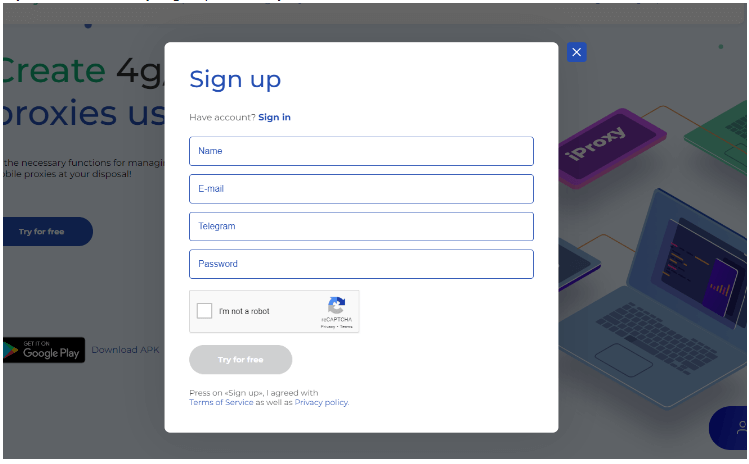 2. Follow the instructions on the dashboard, install the app on Android, and log in.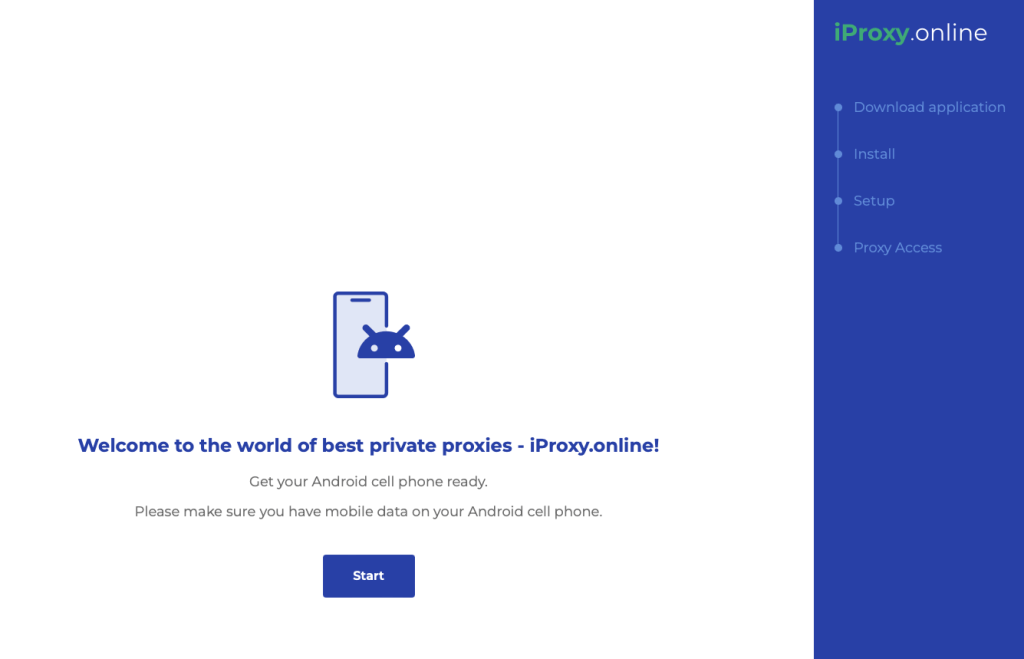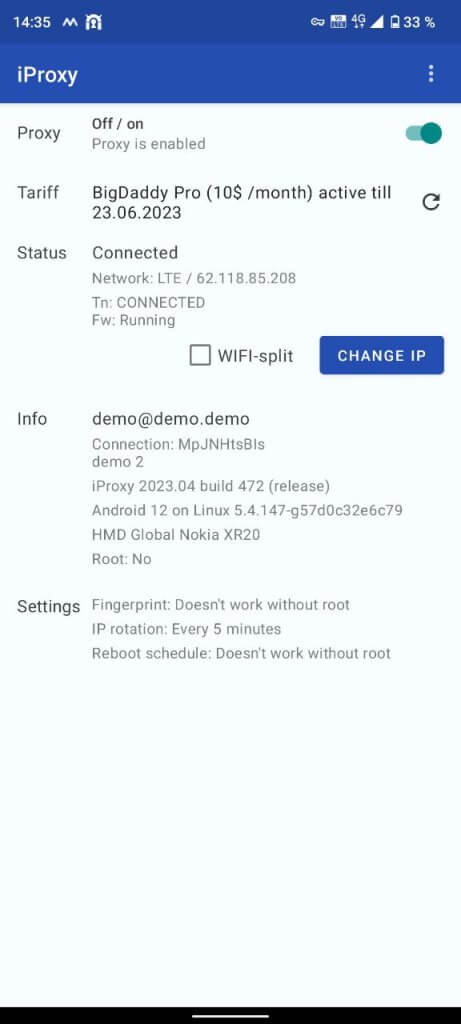 3. Copy proxy credentials from the dashboard.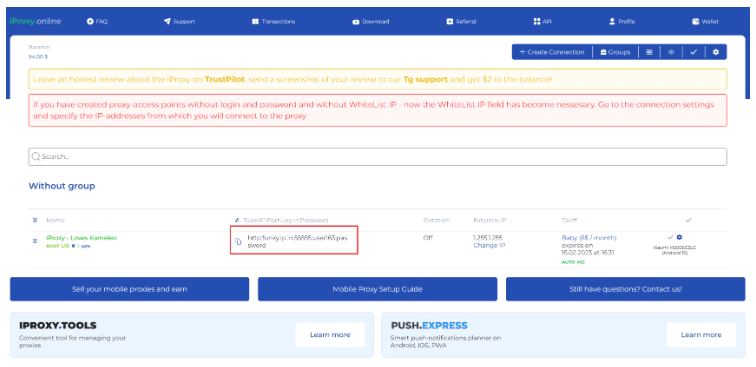 4. Click on the connection name to see the link for IP-address change.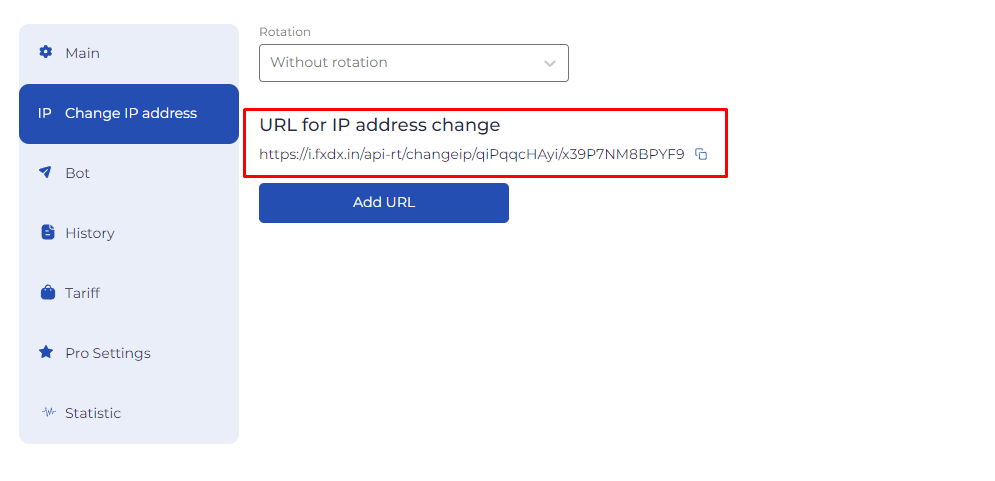 5. Insert proxy credentials into VMLogin and test the proxy.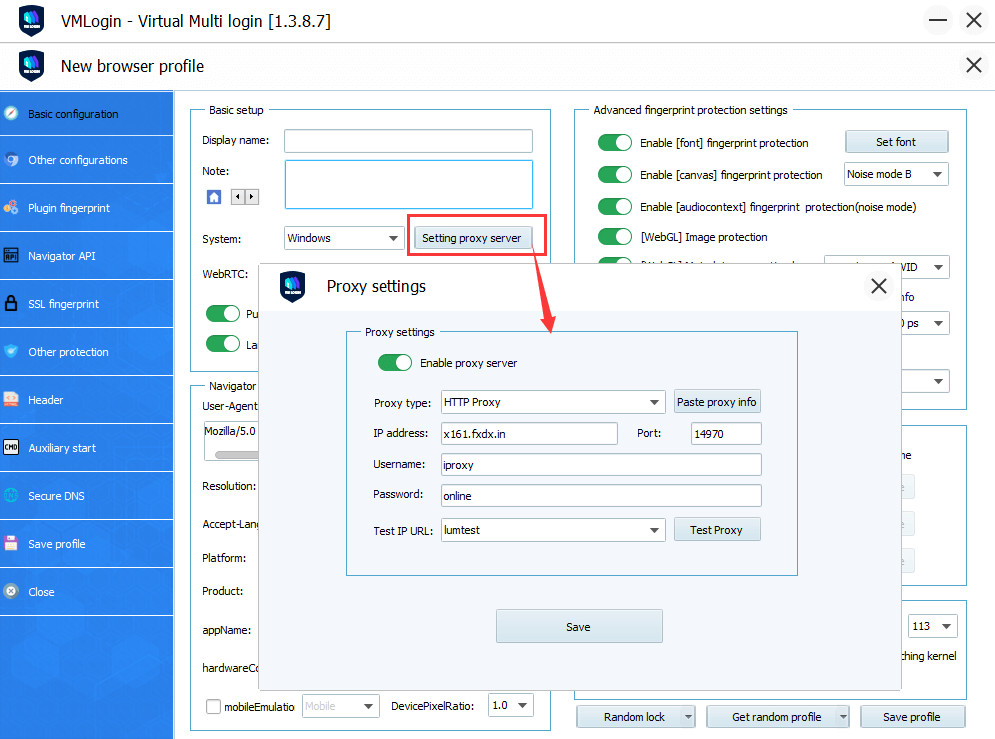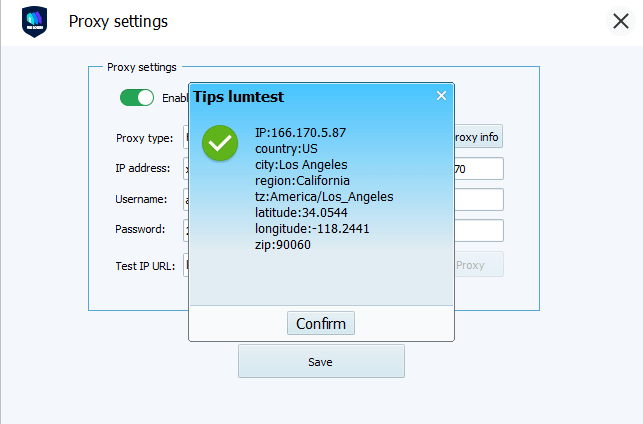 VMLogin browser software itself has no proxy IP service, users need to purchase proxy IP from a third party. Proxy-related tutorials are provided by third-party platforms and are not related to the VMLogin. Users are strictly prohibited from using VMLogin to engage in any illegal and criminal activities, and users are responsible for the relevant responsibilities caused by using VMLogin.