1. Download and install VMlogin. (new users can apply for 3-day free trial).

2. Open VMLogin, as shown below, to create a new browser profile, please click "Get random profile" button to get a random browser profile, or you can also set it according to your own needs.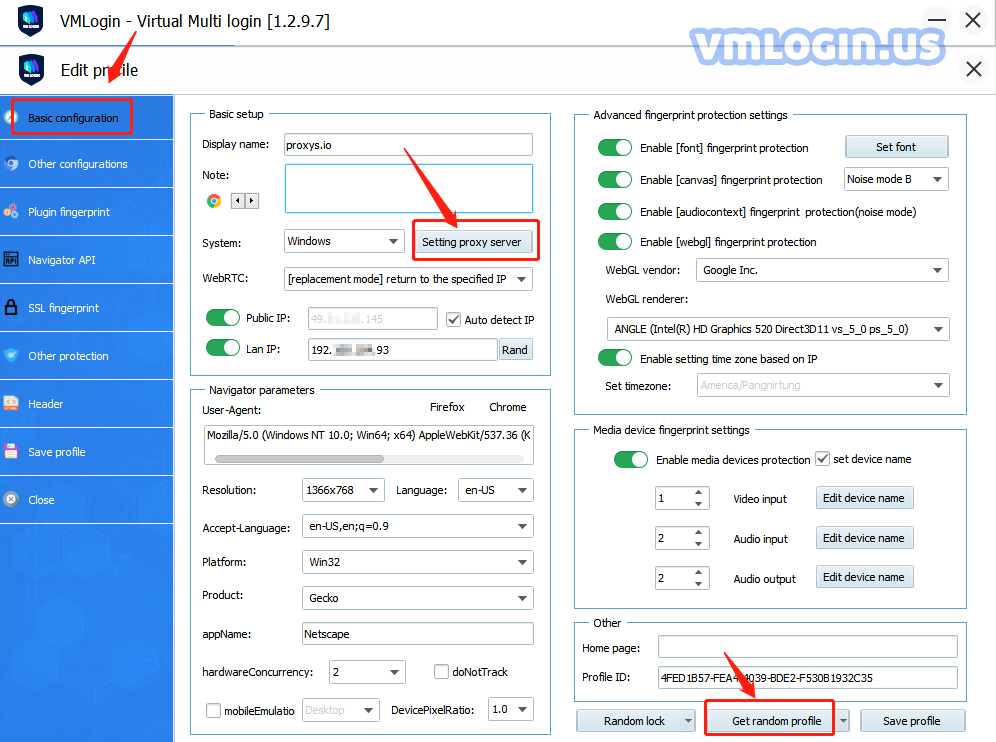 3. Open the Proxys.io official website, log in the background of cart, choose the IP the proxy which you need.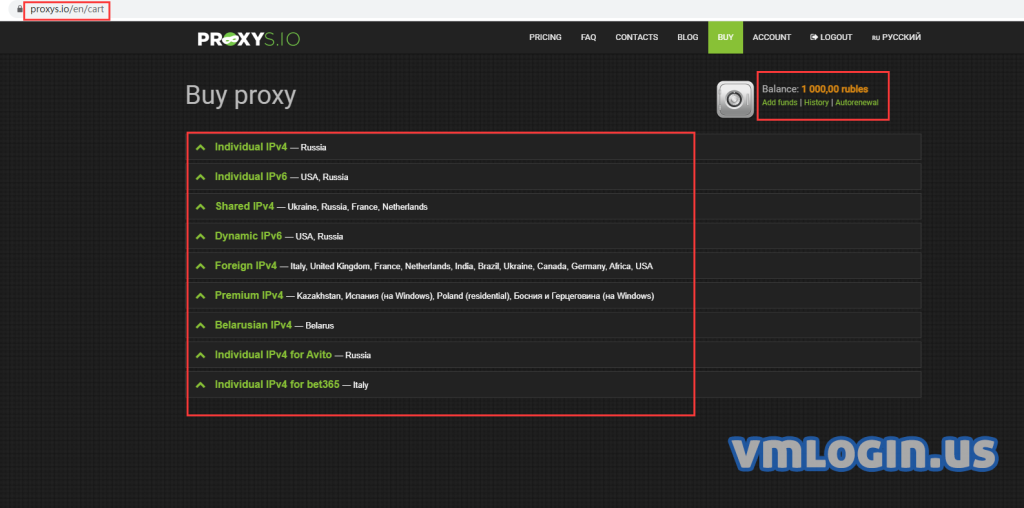 4. Purchase IP:
Please select the country, the number of IPs and using date which you need, then choose the payment method, and click next step.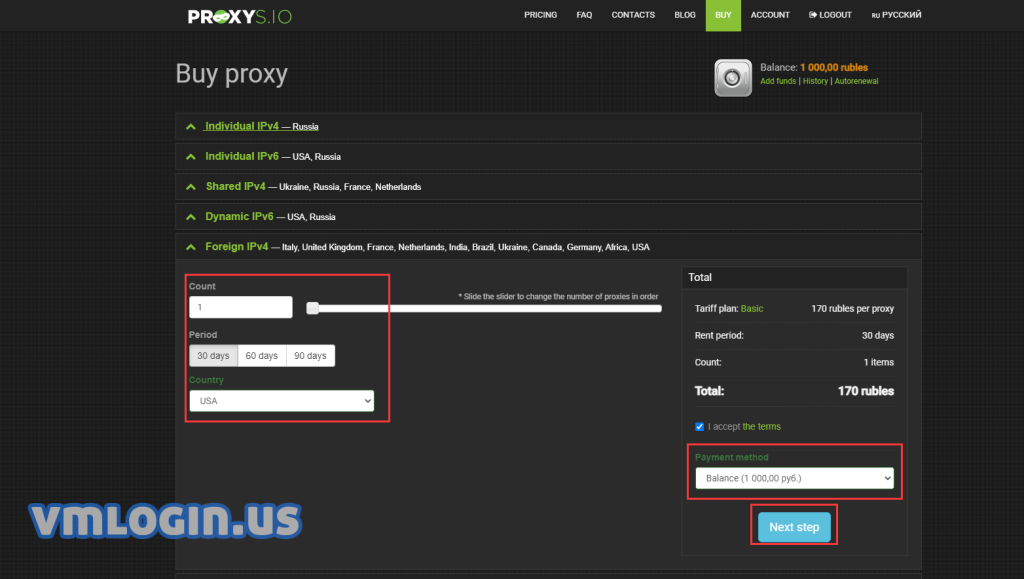 5. You will see your orders list as shown below, click it and you will see the IP:Port:Username:Password.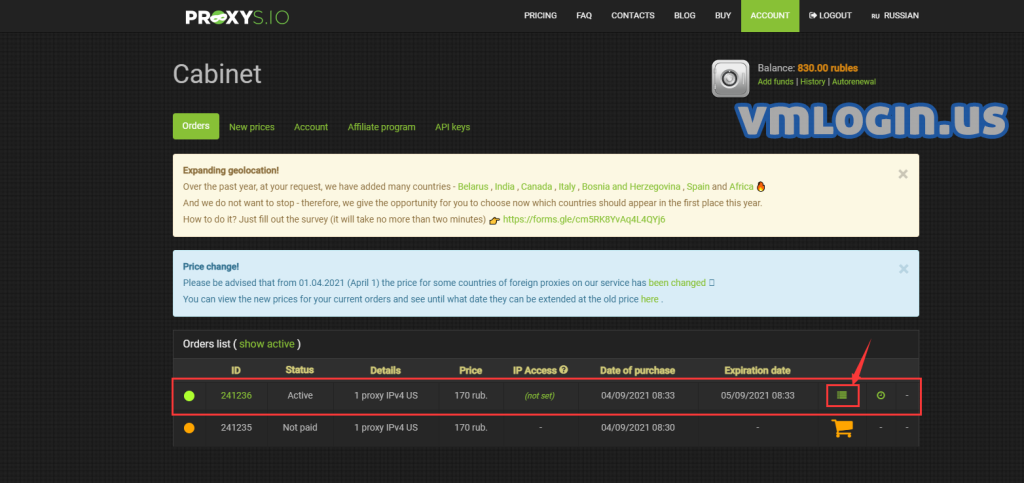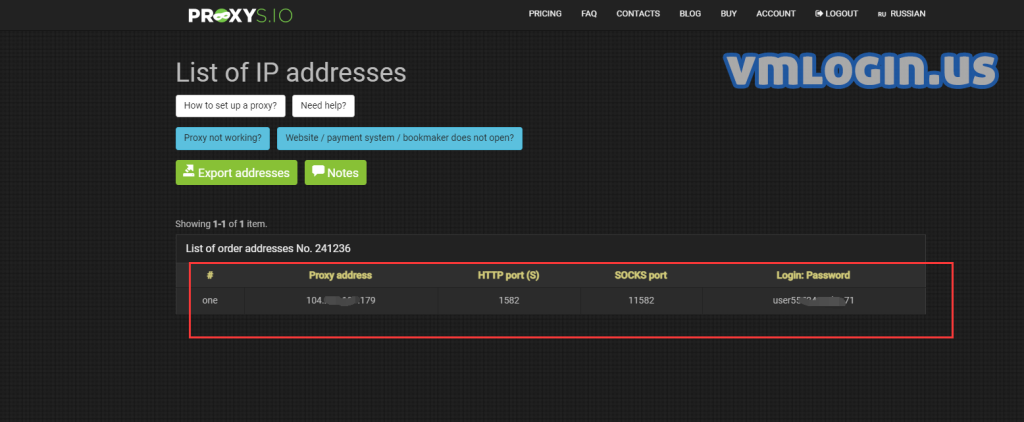 6. Open the VMLogin client version, click "Setting proxy server" in basic profile bar, click "enable proxy server" button, both HTTP and SOCKS5 are OK, enter the IP address, port, username and password, click "Test proxy" to check whether it is connected, if it connects successfully, click "Save" button, then you can open the browser to use.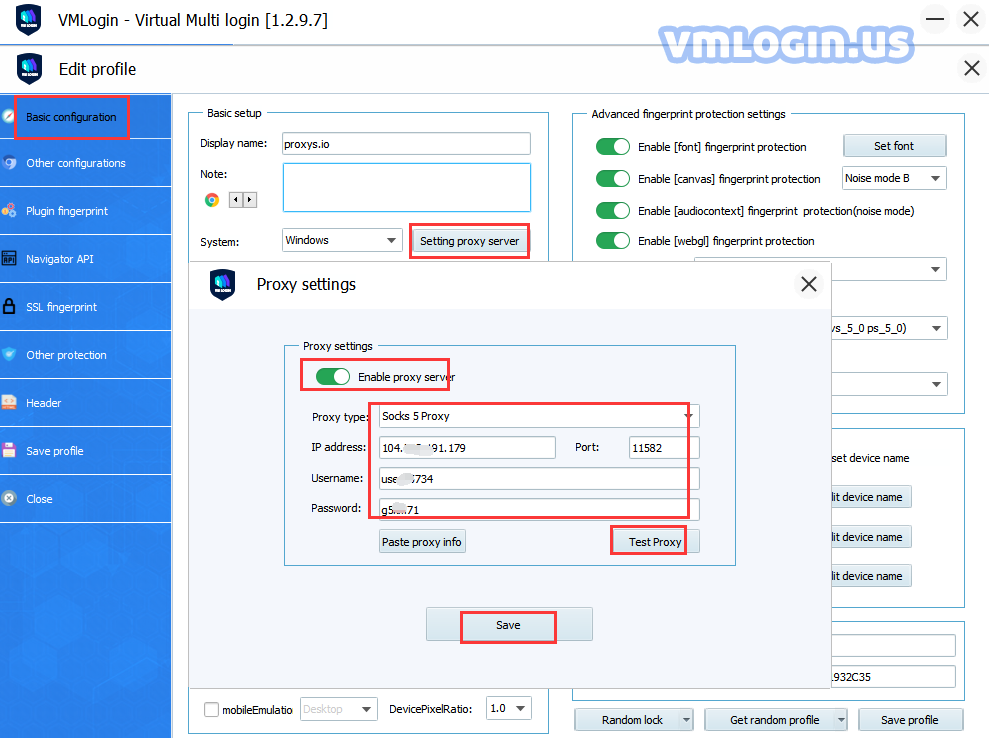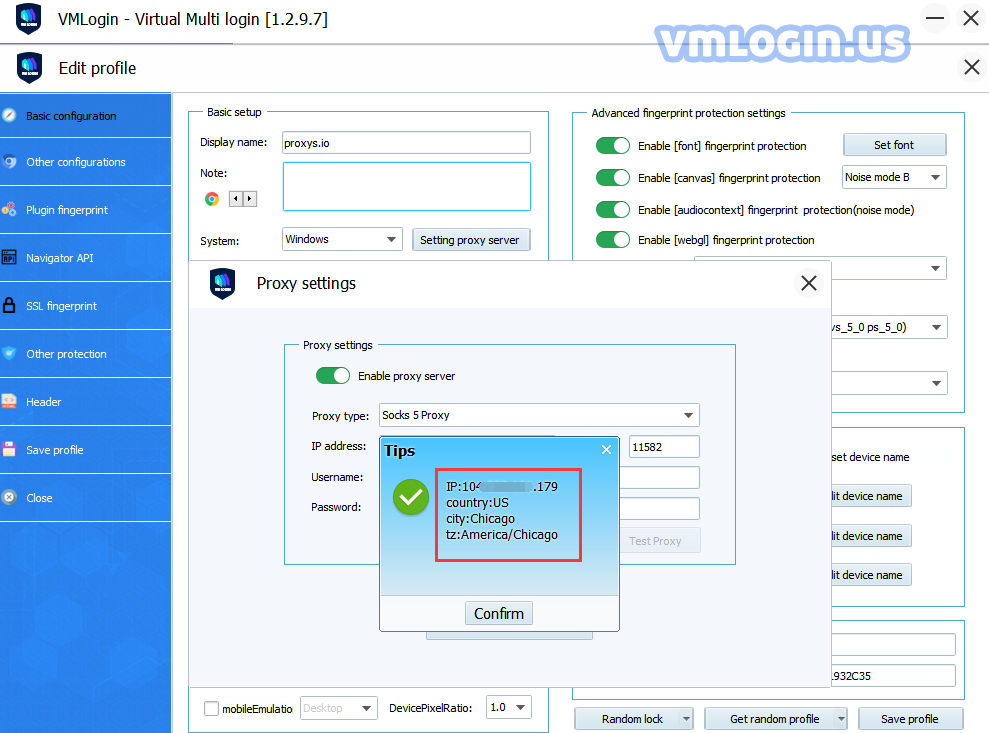 VMLogin browser software itself has no proxy IP service, users need to purchase proxy IP from a third party. Proxy-related tutorials are provided by third-party platforms and are not related to the VMLogin. Users are strictly prohibited from using VMLogin to engage in any illegal and criminal activities, and users are responsible for the relevant responsibilities caused by using VMLogin.