1. Open BeyondProxy official website and click "Sign up" in the top right corner, to register an account chose to register with google, or you can use any other email service.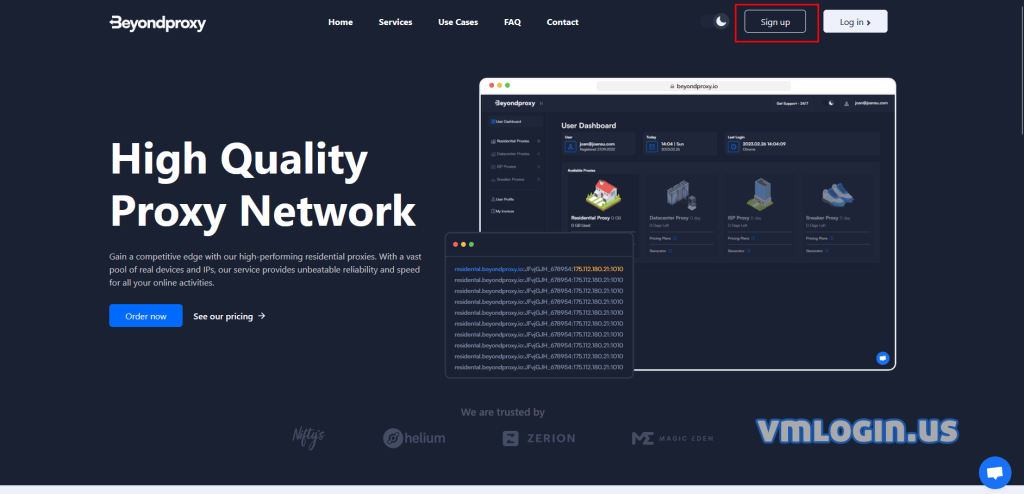 2. Once registered click on the "Residential Proxies" button.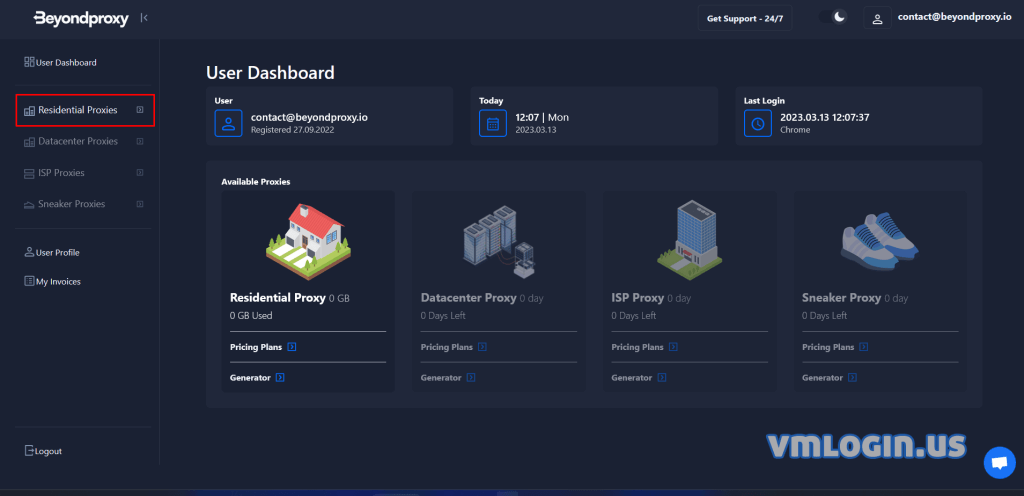 3. You will be redirected to the pricing subpage. Here choose a plan that suits you and click the "Order Now" button.
4. After you buy proxy plan of your choice, you can go to the residential proxies generator.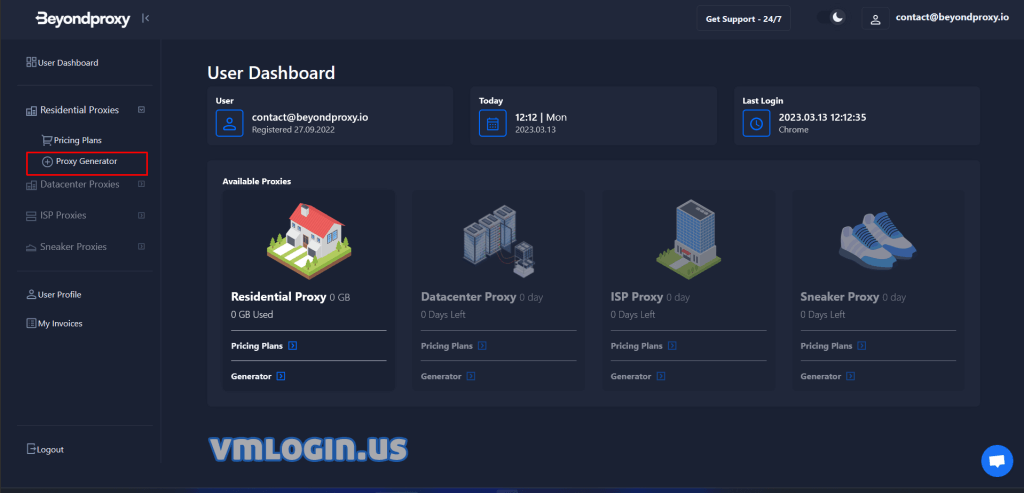 5. Here you can choose a proxy type as well as a quantity. Copy them and go to step 6.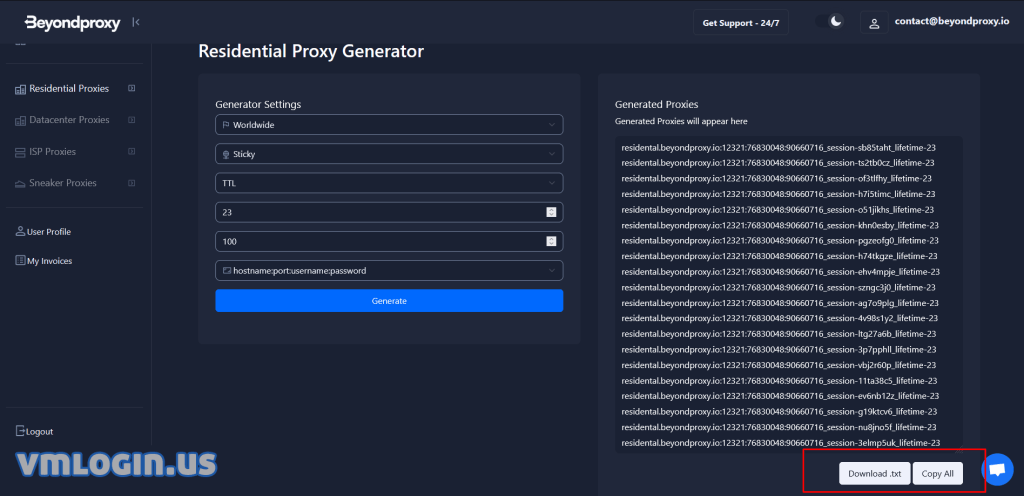 6. Once that is chosen, you can copy the proxies and move to VMLogin Antidetect Browser. Click "New browser profile". Click "Setting proxy server". "Enable proxy server". Proxy type HTTP/SOCKS5/HTTPS is available. "Paste proxy info", click "Test Proxy", and save it after a successful connection.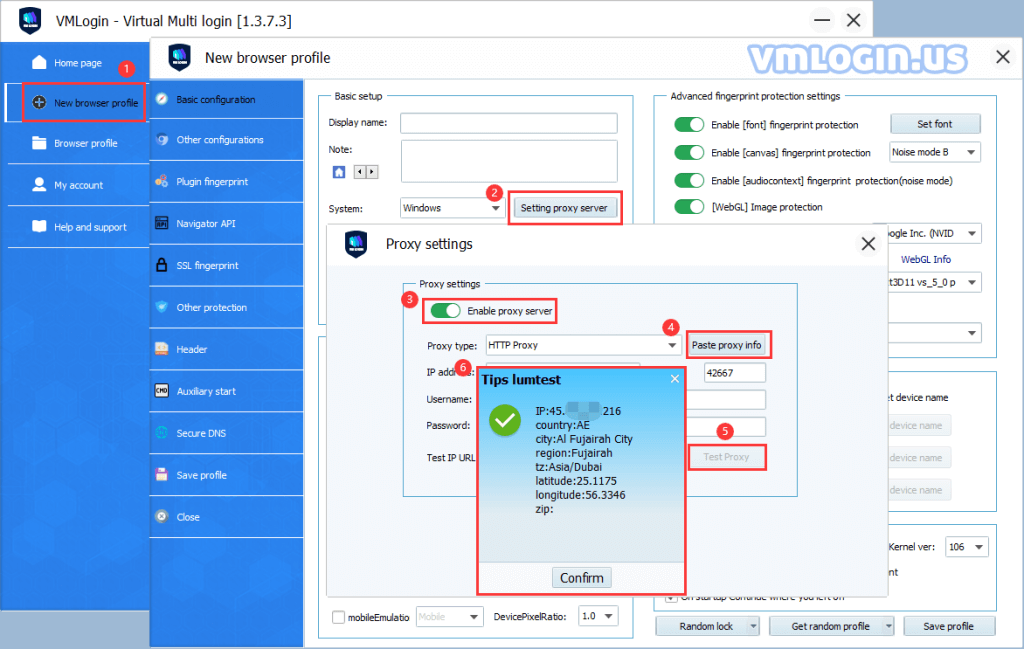 7. Enjoy high anonymity with cheap residential proxies also known as Beyondproxy.
VMLogin browser software itself has no proxy IP service, users need to purchase proxy IP from a third party. Proxy-related tutorials are provided by third-party platforms and are not related to the VMLogin. Users are strictly prohibited from using VMLogin to engage in any illegal and criminal activities, and users are responsible for the relevant responsibilities caused by using VMLogin.