1. Open the Coronium website, and register or log in to the dashboard of Coronium.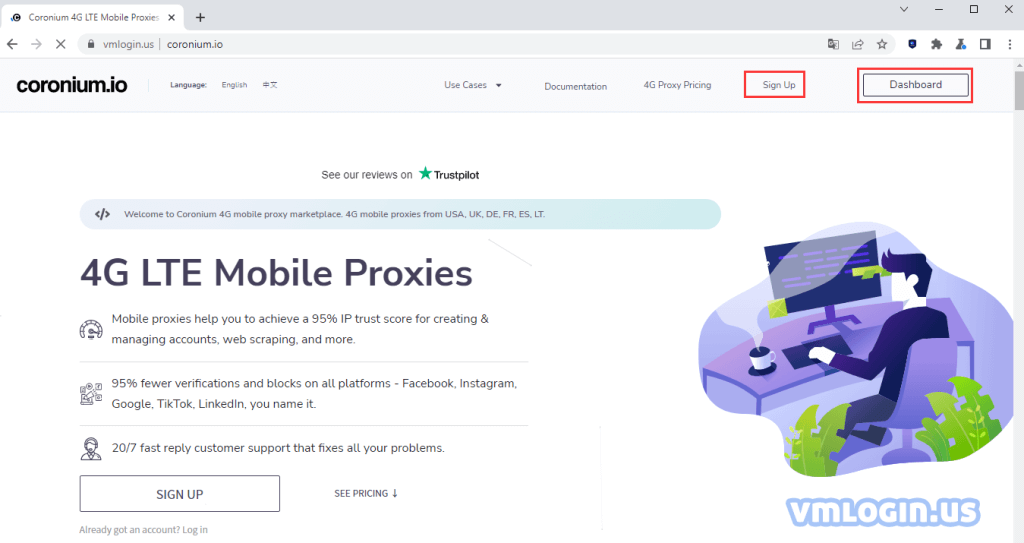 2. Click on "Add New Proxies", select country, carrier, region, and the time of use, then pay.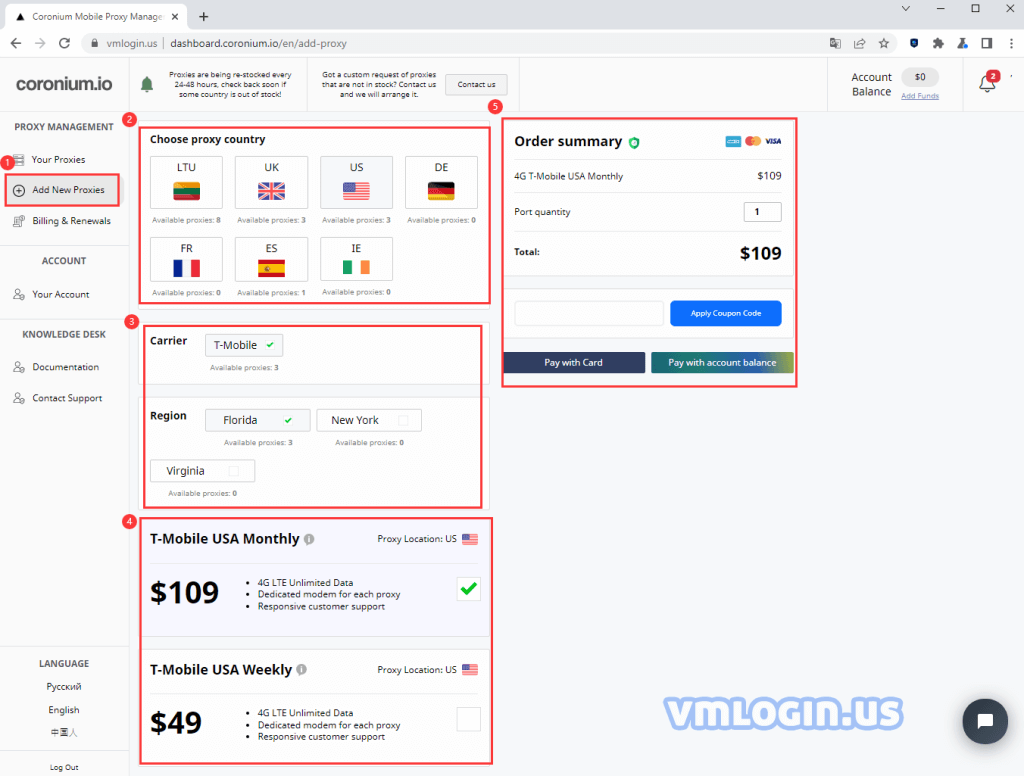 3. Click "Your Proxies", you can see the country, IP, port, user name, password, etc., and click "Rotate IP" to change the IP.

4. Open the VMLogin client and create a new browser; (New users can get a 3-day free trial).
5. Click "Setting proxy server", enable proxy server, select proxy type "HTTP or SOCKS5", and enter the proxy information purchased by Coronium (IP:port:username:password).
6. Click "Test Proxy", the proxy IP information will be displayed after successful testing.
7. Click "Save" to save the proxy, and then click "Save profile" to save the browser.
8. Double-click the browser on the "Browser Profile" page to open and operate your business.