Proxy302 has more than 6.5 million residential IP in 200 + countries and regions around the world, with each IP as low as $0.25/day. Proxy302 low to $5 can test all proxy types.
Proxy302 have Dynamic IP and Static IP.
Proxy types are divided into Dynamic IP (charge by traffic) , Static IP (charge by traffic), Static IP(charge by IP).
Static IP are also divided into Static Residential, Static Data Center.
Proxy302 can meet all kinds of business needs.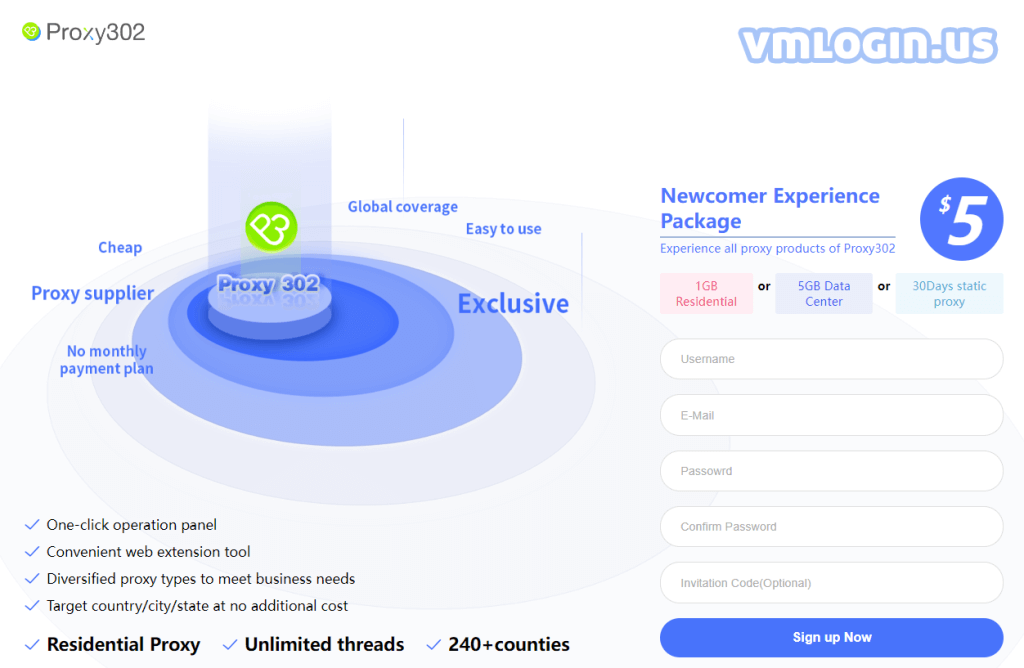 1. Open and log in to Proxy302 official website, choose proxy types, country, protocol(HTTP/SOCKS5), click "Generate".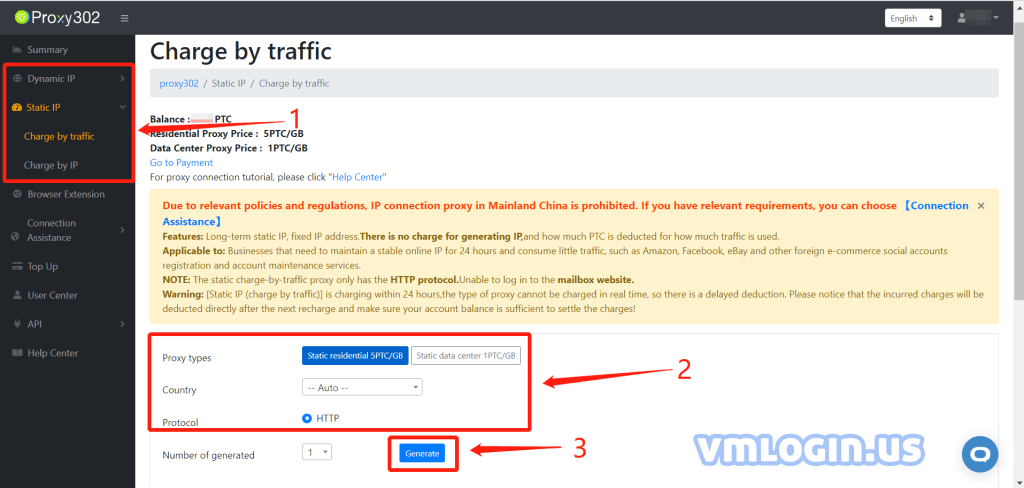 2. Download and install VMLogin, Start by launching VMLogin and creating a new browser profile.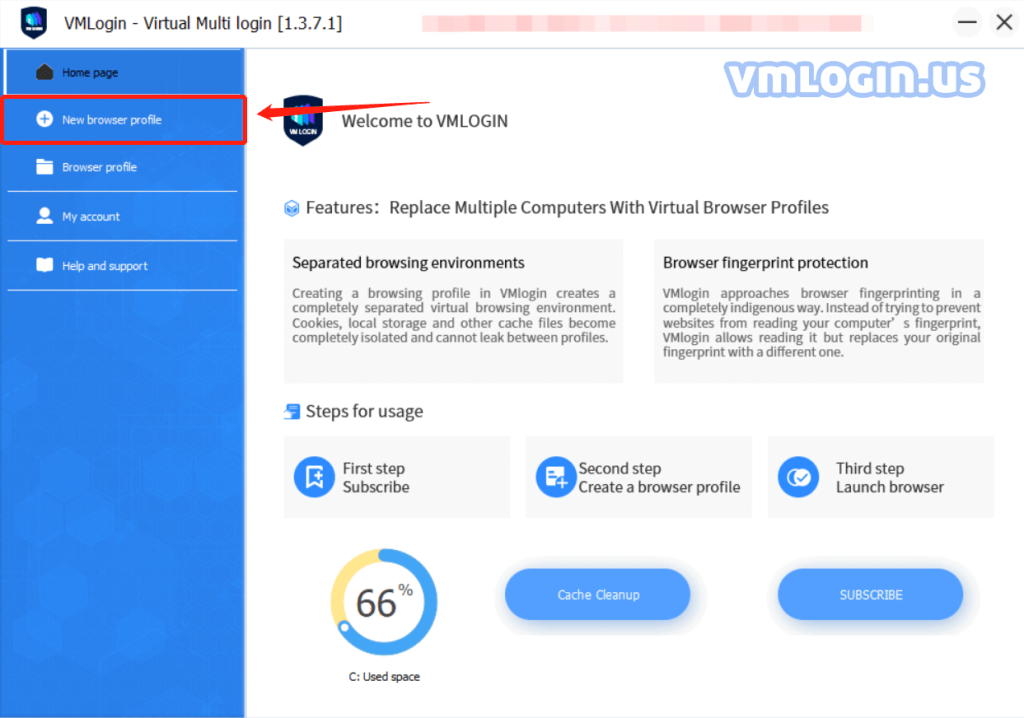 3. Fill in the Display name to distinguish between accounts and click "Setting proxy server".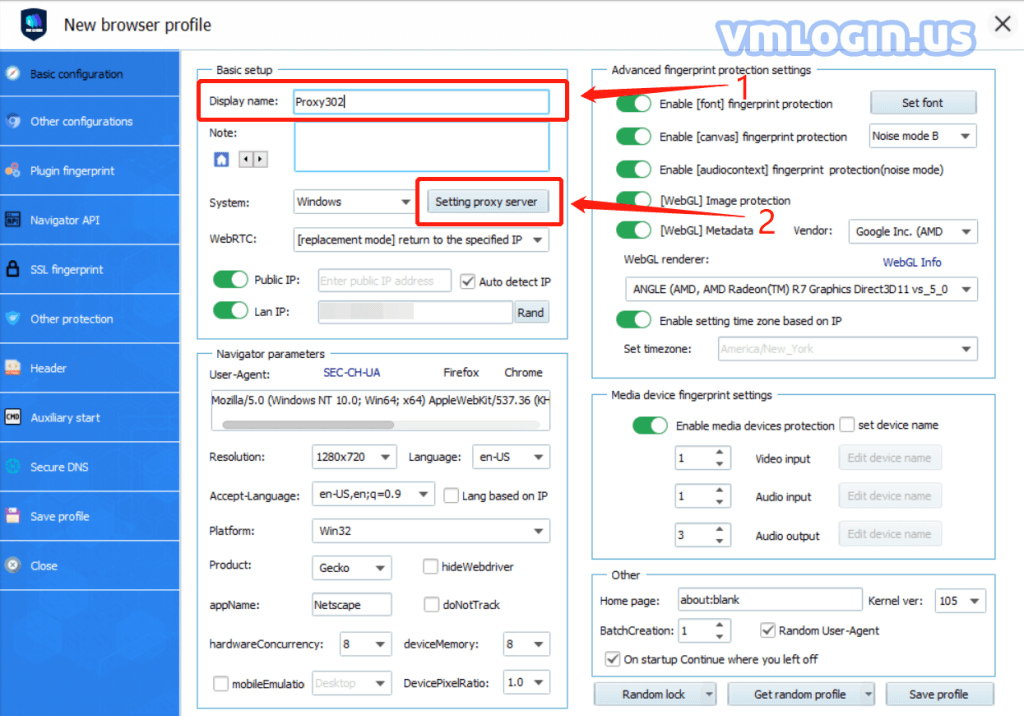 4. Turn on the "Enable proxy server" button and choose proxy type.(HTTP Proxy/Socks 5 Proxy)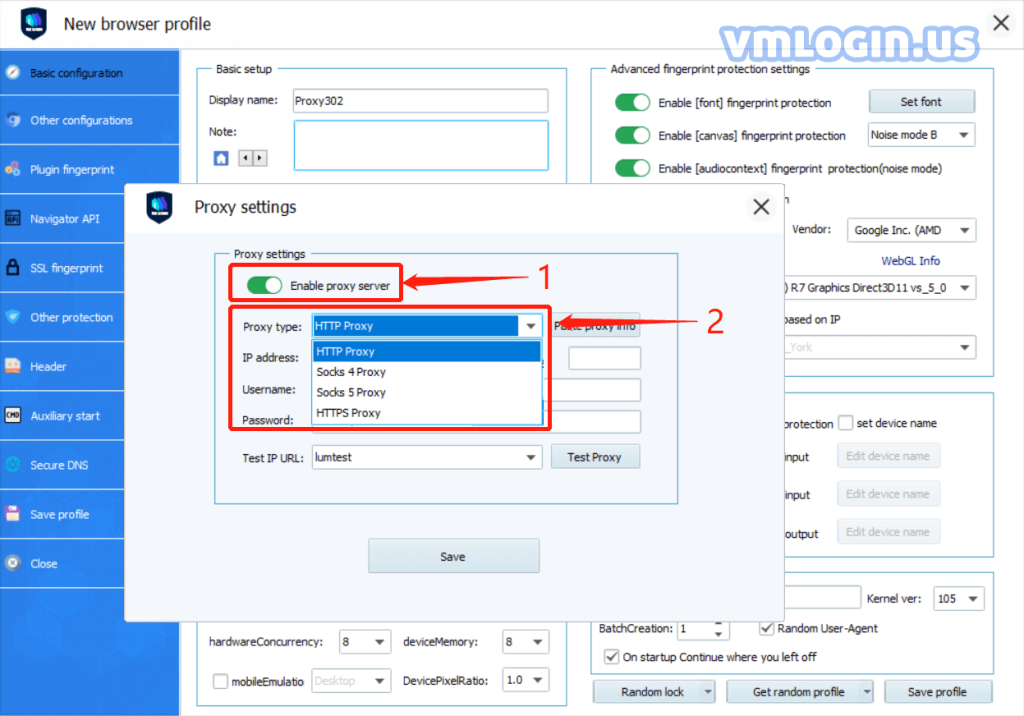 5. Copy the proxy information of Proxy302 and click "Paste proxy info" in the VMLogin.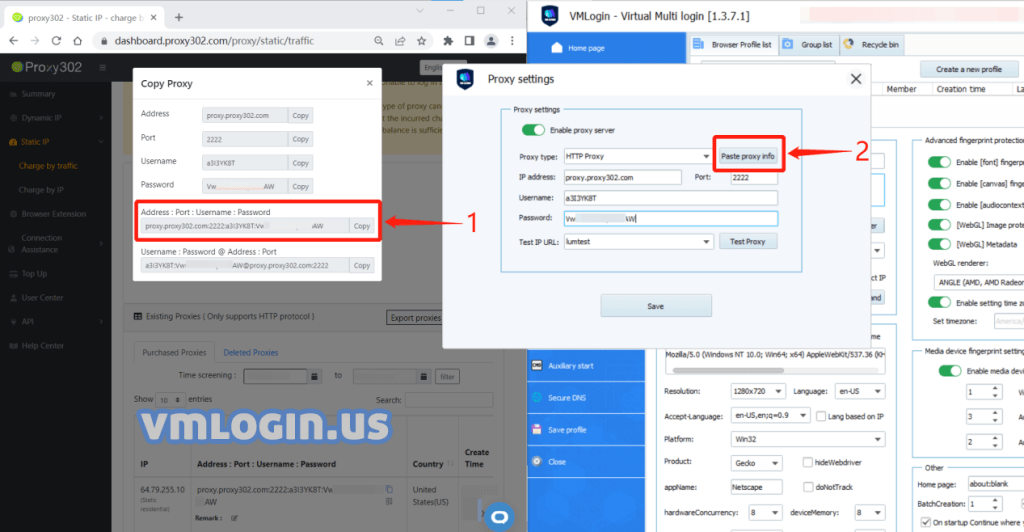 6. Click "Test Proxy", after passing the test, click Save -> Save profile.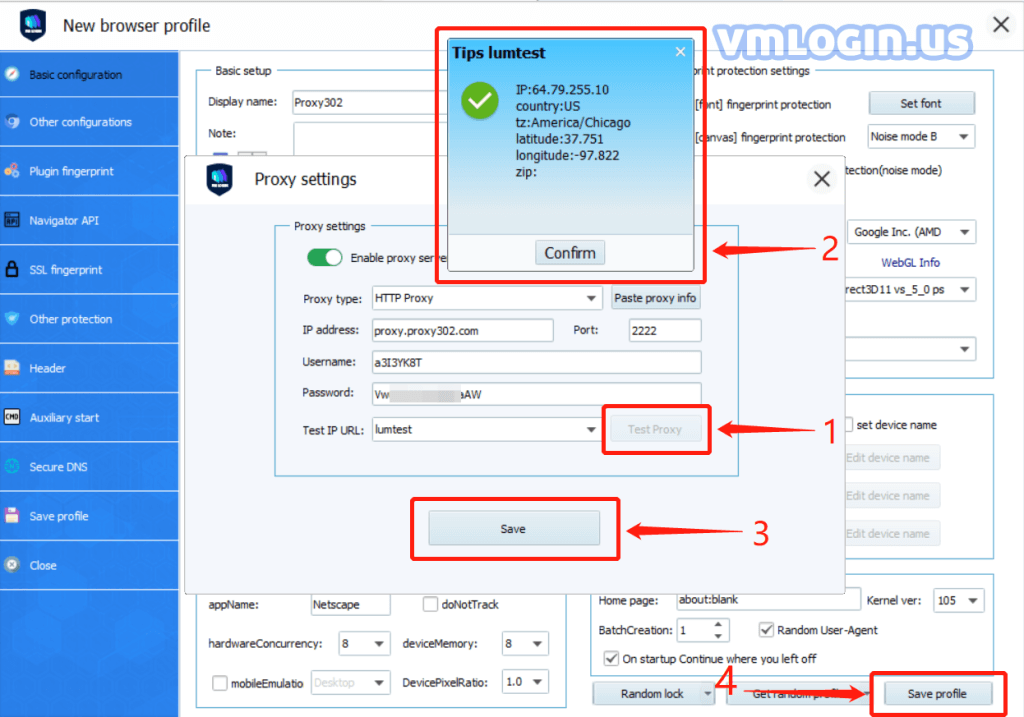 7. Choose Browser profile -> Profile account, click "Launch browser", wait for the browser to start successfully.